The Lionsteel B40 is a compact, light and very handy fixed blade knife. It's the perfect bushcraft knife: in fact in bushcraft the main blade is paired with an axe, a ripsaw or other tools, which means the knife can be smaller and can focus on precision cutting, without losing its great versatility. The main difference between a bushcraft knife and a survival knife is that the latter is meant to handle a wide range of jobs but never stands out.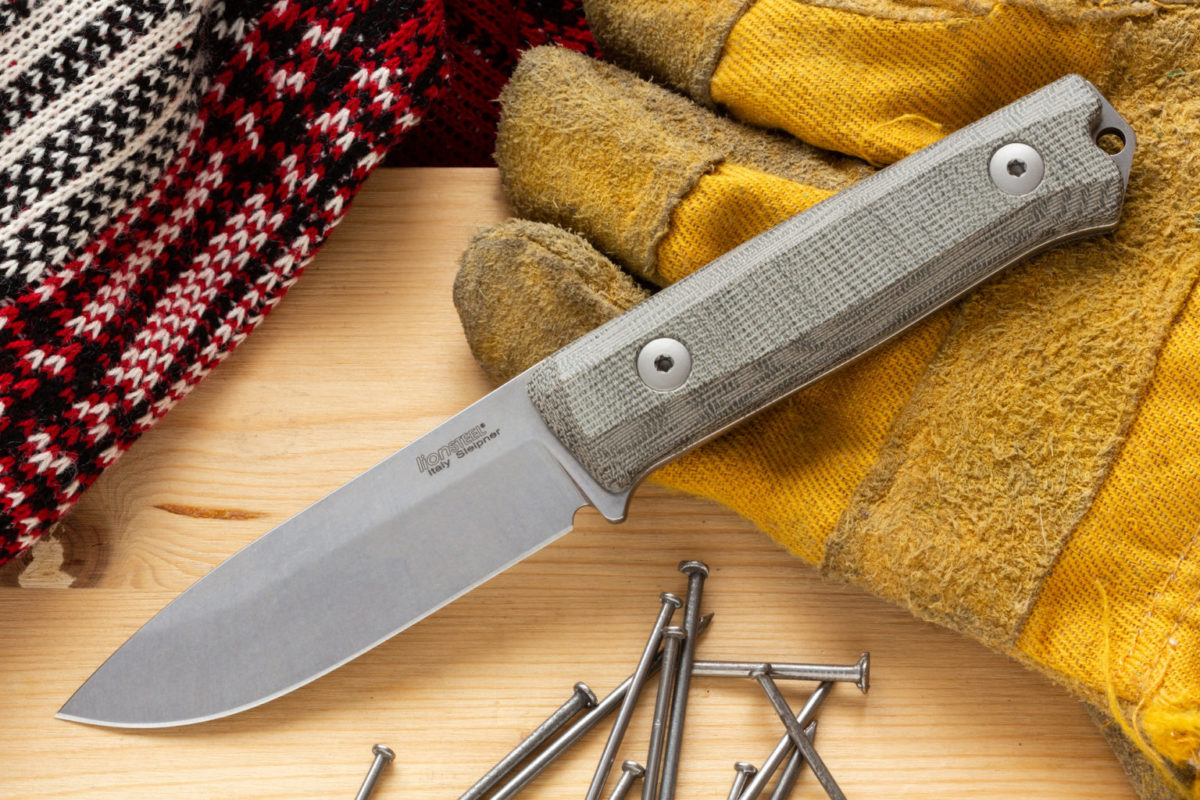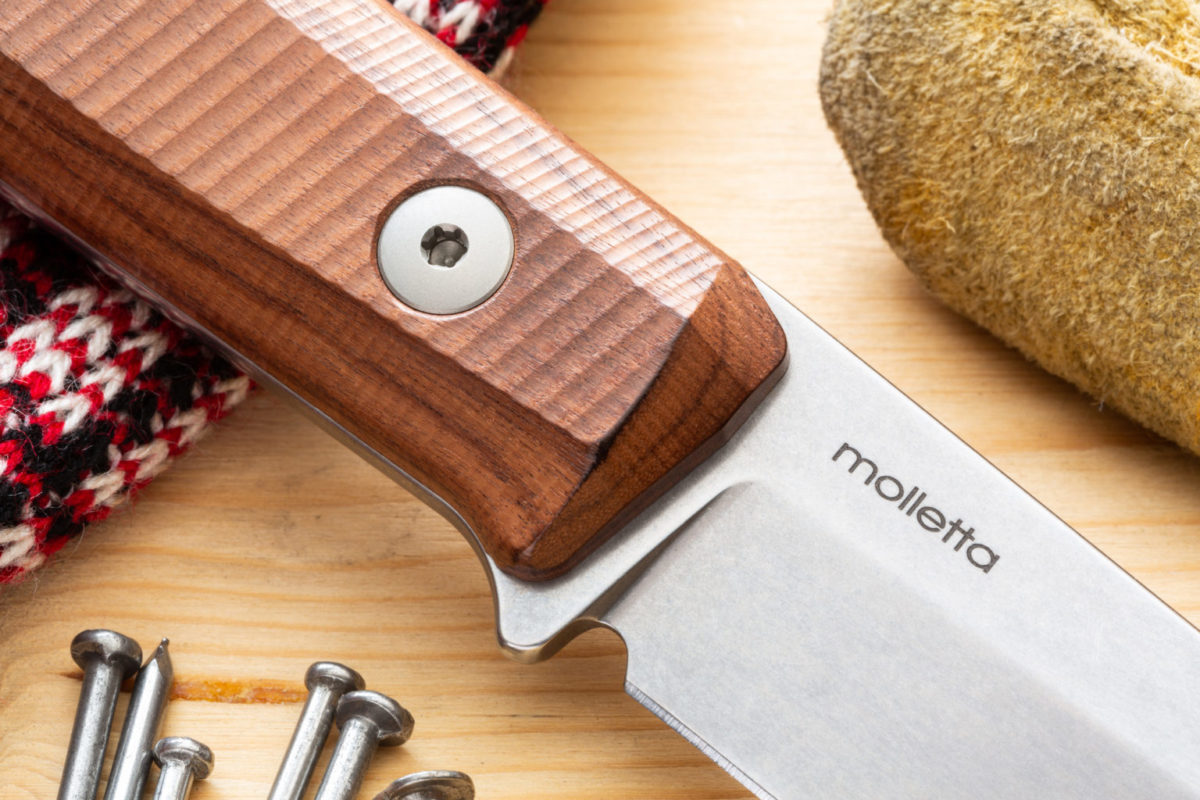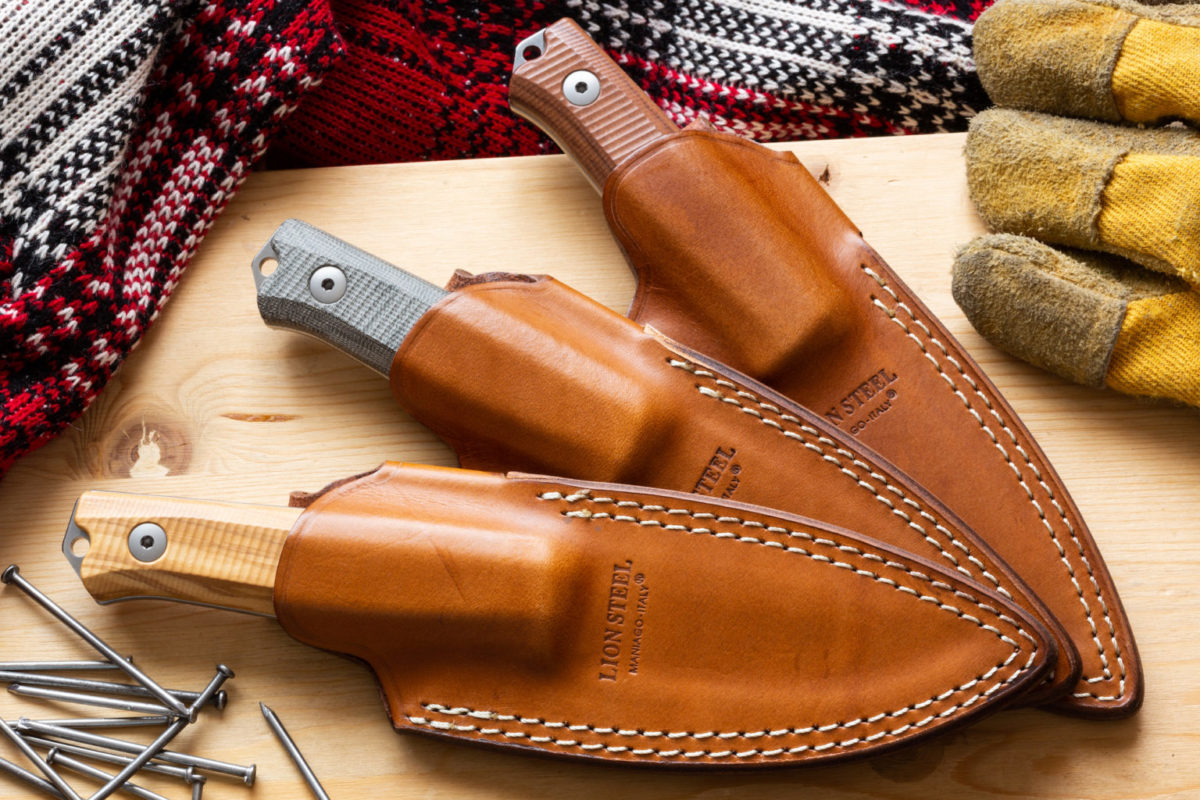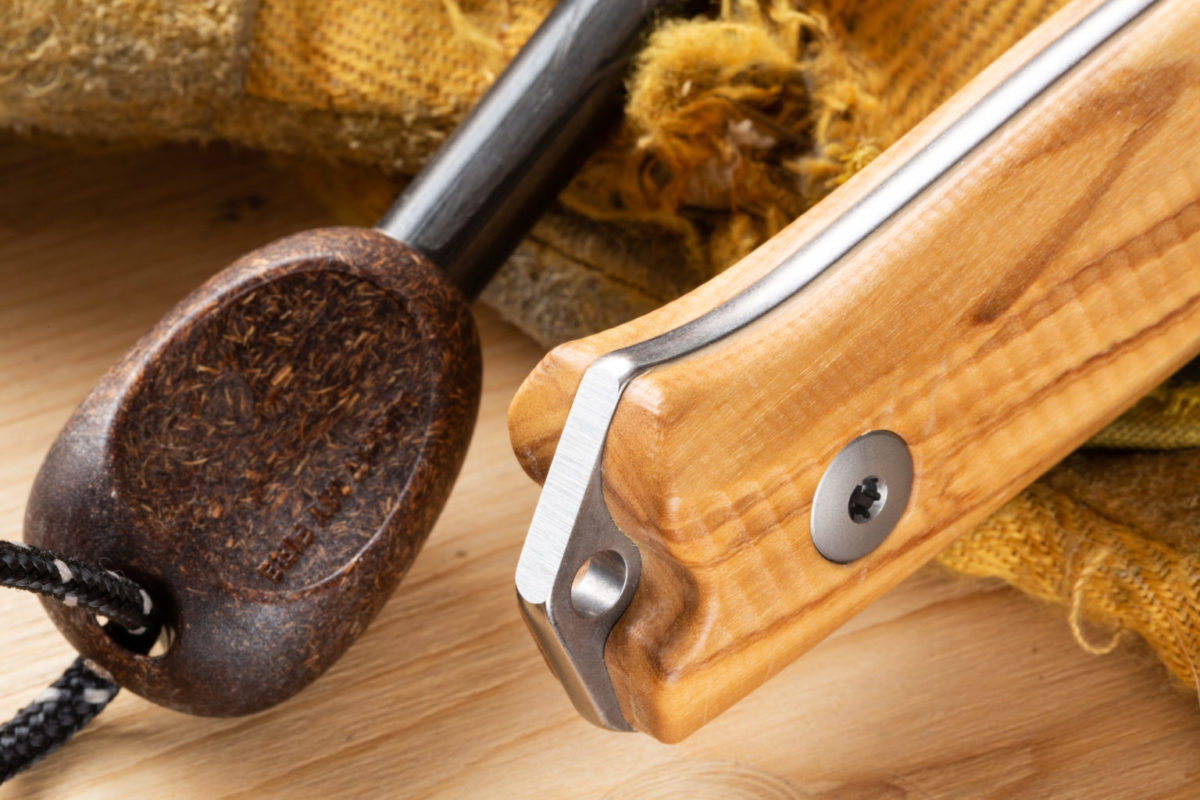 Bushcraft and survival
Bushcraft encompasses all the skills that we need to survive in a natural environment, allowing us to meet our basic needs: building a shelter, making a fire, cooking food, making tools and so on. Unlike a survivalist, a bushcrafter usually doesn't find himself in an unexpected or an emergency situation in which he has to survive until rescue arrives, but he's engaged in a well-planned activity and is well equipped. Bushcraft and survival differs in circumstances and mindset; but obviously a bushcraft situation can quickly turn into a survival one in the event of extreme weather or bad injury. The truth is that bushcraft and survival have a lot in common, the distinction between them is confused: and that's why we asked Daniele Dal Canto to help us formulate this concise definition.
Lionsteel B40
Designed by "Molletta", the new Lionsteel B40 is specifically made for bushcraft. The knife is perfect for both precision cutting, such as cutting notches on wood, and for more general tasks, such as chopping wood after having used an axe or a bigger knife, so to create perfect pieces for starting a fire. 
Structure
The structure is fairly straightforward: a solid full tang, with scales attached to the tag with two pairs of Torx screws. At first glance the new fixed blade might even seem too simple, even if we're talking about bushcraft knives, that typically have a very clean design. But things become clear when you hold it: the handle is not straight and square as it may seem, but has a swell in the middle that perfectly adapts to the palm of your hand. Thanks to the facets and the rough surfaces, it offers an excellent grip. The lower quillon doesn't force the hand to remain in a specific position and it perfectly connects with the blade. 
In the rear the tag appears from the scales, just enough to present a hole for lanyard and to protect the handle in case of fall. While the all surface is rounded, this small part presents a sharp edge, designed to create sparks with the firesteels. 
Blade
Also the Sleipner steel blade has a minimal design: it features a drop point with flat bevel at two-thirds of the height, that mirrors the curve of the blade. Its length is average, so that the blade remains easy to use and control. It's only available with a stone-washed finish, whereas the handle is available in olive wood, santos wood, black or orange G10, green Micarta. The latter one is our favourite. 
Sheath
No matter what handle you pick, the sheath is always made of brown medium leather, double seam with white thread, solid and beautifully finished, with a pleasantly sober marking. The leather of the mouth resembles the knife shape, protecting also half handle and holding it firmly: even if you turn it around, you won't miss the lack of laces or straps. You can only wear it in a belt loop, big enough for military belts. The B40 can only be inserted in one direction, therefore the perfect positioning is on the right side. 
Technical specs 
Producer:

Lionsteel /

www.lionsteel.it

Model: B40
Designer: Michele "Molletta" Pensato
Blade material: Sleipner
Handle material: olive wood, santos wood; G10 available in black and orange, green Micarta
Total length: 221 mm
Blade length: 101 mm
Blade thickness: 3,8 mm
Weight: 164-183 g
Sheath: leather
Price (Italian market): 160 euro
Pro: handy and solid 
Cons: only the right side 
Would you like to read some more fixed knives reviews? Check our section dedicated to fixed knives.